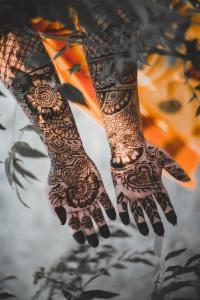 Last weekend I attended a conference in Portland, Oregon called Intuitive Speaking. Over 200 people attended. I came away with so much! The one takeaway that keeps on coming up, is my invented sentence that by now is becoming a household phrase "For this I was born."
When I spoke at the JBC, Jewish Book Council in May, I stood in front of 120 Jewish leaders, programmers, heads of school from all over the country telling them about my book, Moments of The Heart, with the hope that I will be invited to their community in the coming months, years. There were over 150 authors that came to speak. Each author had two minutes to deliver their message.
What can you say in two minutes?
I found out that I can actually say a lot! Well prepared and rehearsed, and at the same time, intuitively aware of my audience. And I did it again this past weekend when I delivered a 90 second speech in front of the 200 attendees, talking about the first human, Adam.
When you speak, and say what you have to say, do you keep the audience in mind? Or you say your words regardless of the listeners? One of the things that was emphasized in this conference last week was just that. For professional speakers, as well as those who just want to improve their speaking and communication to ask themselves: Who is your audience? And more importantly, why are you sharing?
In my professional Jewish education life, I always shared the story of God creating the world using words. (And God said let there be light and it was). God said, and it became a reality. So it is with our words. Our words create our reality. The first thought that came to me after giving the two-minute talk at the JBC was "for this I was born." What an incredible feeling to have and know that you are clear on your purpose. It does not mean, of course, that I know the ways I will live up to my purpose, but that is part of the journey, the not knowing. I know that I want to inspire others, that I want to motivate those who listen to me, through my teaching of Jewish wisdom and the Hebrew language. For this I was born.
Here is my 120 second speech delivered at the JBC. If you know of anyone who would love to have me come to their community—make sure you send them this and connect us! I will be so grateful!
What do you do when you get the dreaded phone call that your sister has stage 3 cancer? At the age of 38! She is in Israel and I am 10,000 miles away! What did I do? As a motivated educator, I began by posting positive messages and videos on Facebook to lift her spirit. I did it for an entire year. And then I do the next responsible thing …—I leave my job of 16 years as an education director and write a book capturing all of what I learned in this process with the intention of teaching and inspiring others. Now the world has become my classroom.
 My book Moments of the Heart is a book of positive teachings, all infused with personal stories, Jewish wisdom and the knowledge of the Hebrew language. Just as the heart has 4 chambers, so is my book! And each chamber has several entries. This book is about the four relationships everyone should have to live wholeheartedly When I say that, people get immediately curious– what these four relationships are AND Do they have it? I will let you in on a little secret – the first chamber—is the one you have with yourself! It's the peeling back the layers to discover the real you, how you treat yourself, love yourself, forgive yourself. How do you regard yourself as a human being? You are the foundation of all relationships!
 My book encourages active learning. When you bring me to your community, Federation, Day school, JCC's, I am delighted to be the keynote and we can also plan on workshops and seminars where people are involved, and learning is active.
My sister is healed now, and I would love to invite you to discover your path into a life of positivity and fulfillment. I hope to hear from you!